Parent Toolkit - Advocating for Quality Curriculum: Requesting to Participate in Selecting and Approving Academic Standards with the State Board of Education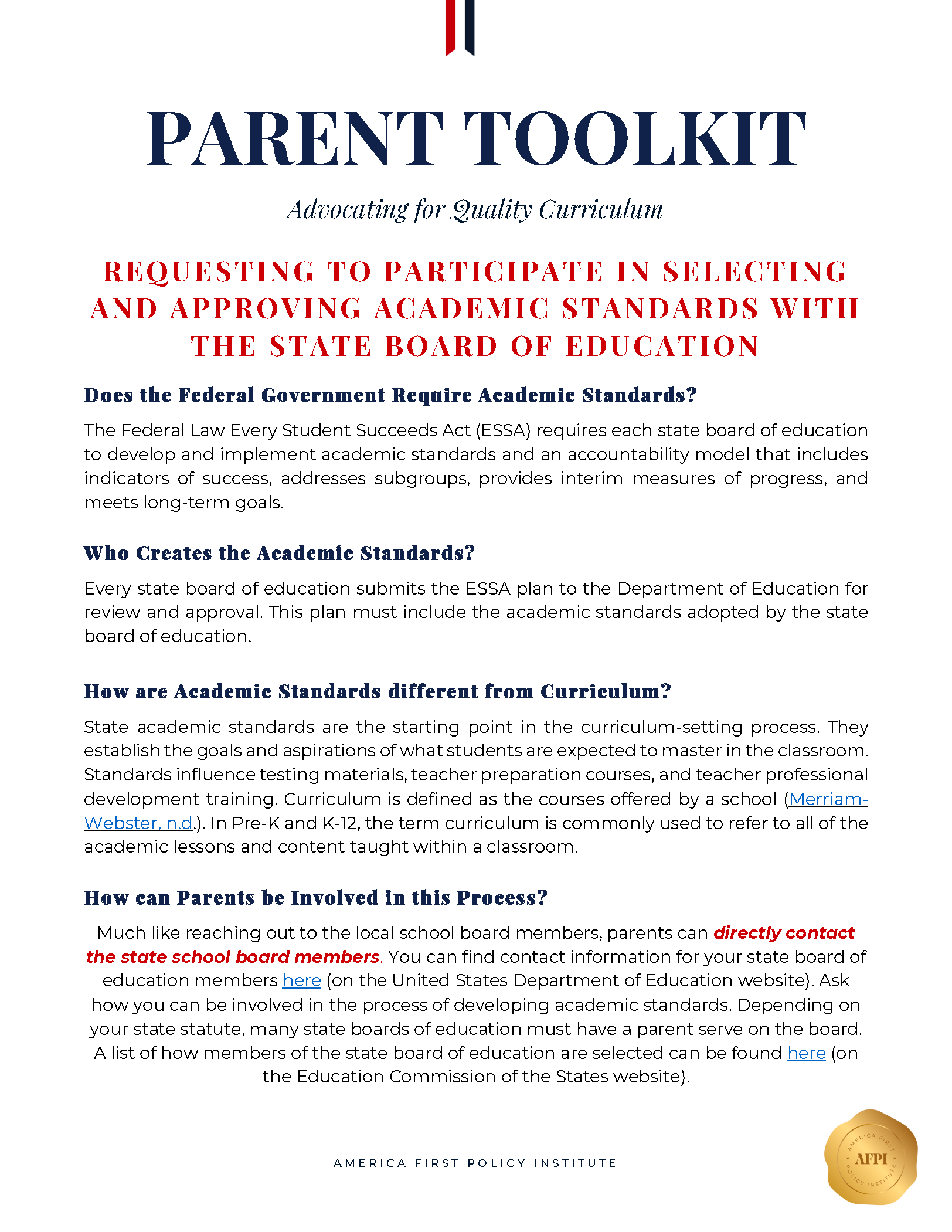 Download
Full Report
Does the Federal Government Require Academic Standards?
The Federal Law Every Student Succeeds Act (ESSA) requires each state board of education to develop and implement academic standards and an accountability model that includes indicators of success, addresses subgroups, provides interim measures of progress, and meets long-term goals.
Who Creates the Academic Standards?
Every state board of education submits the ESSA plan to the Department of Education for review and approval. This plan must include the academic standards adopted by the state board of education.
How are Academic Standards different from Curriculum?
State academic standards are the starting point in the curriculum-setting process. They establish the goals and aspirations of what students are expected to master in the classroom. Standards influence testing materials, teacher preparation courses, and teacher professional development training. Curriculum is defined as the courses offered by a school (Merriam-Webster, n.d.). In Pre-K and K-12, the term curriculum is commonly used to refer to all of the academic lessons and content taught within a classroom.
How can Parents be Involved in this Process?
Much like reaching out to the local school board members, parents can directly contact the state school board members. You can find contact information for your state board of education members here (on the United States Department of Education website). Ask how you can be involved in the process of developing academic standards. Depending on your state statute, many state boards of education must have a parent serve on the board. A list of how members of the state board of education are selected can be found here (on the Education Commission of the States website).