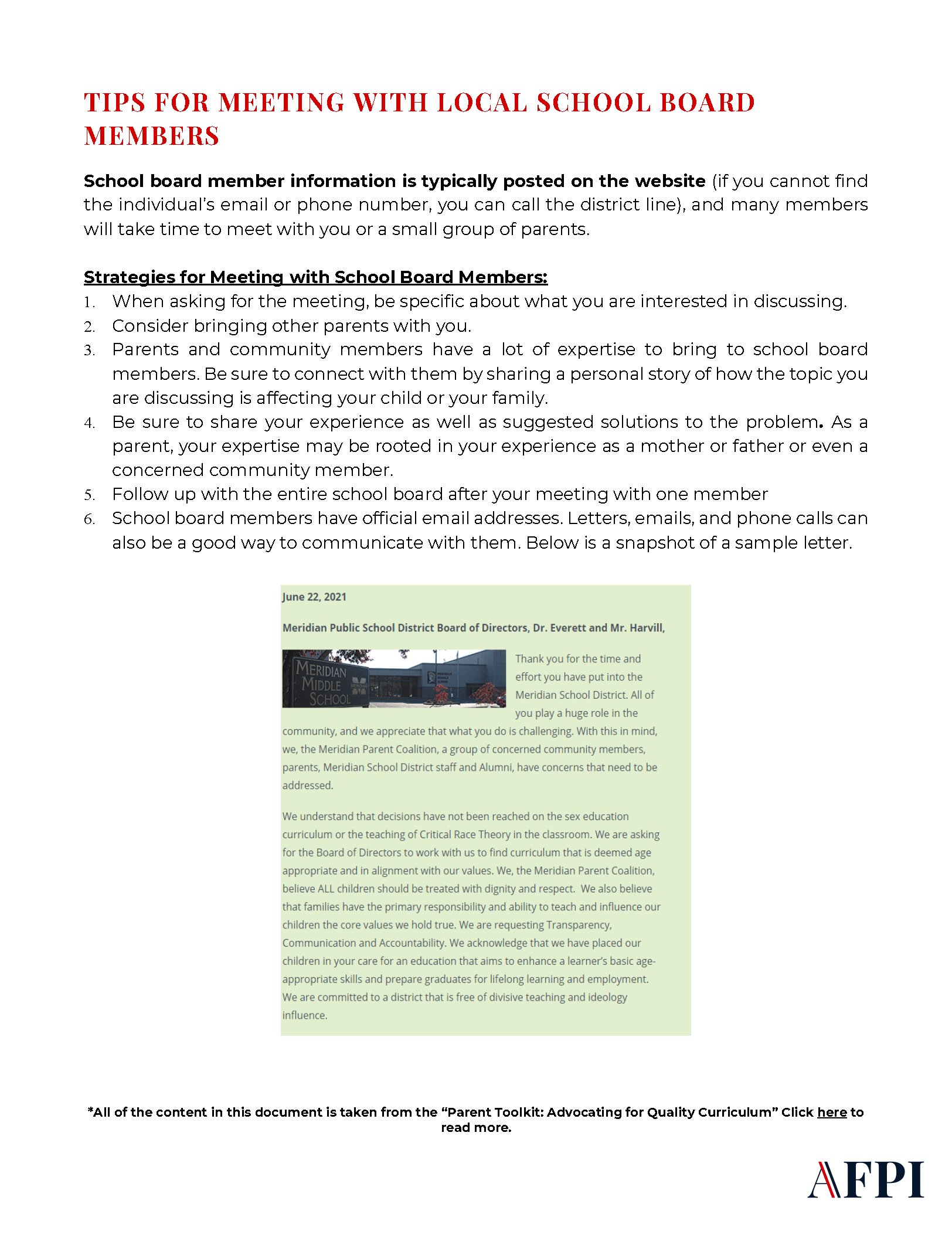 Download
Full Report
School board member information is typically posted on the website (if you cannot find the individual's email or phone number, you can call the district line), and many members will take time to meet with you or a small group of parents.
Strategies for Meeting with School Board Members:
1.When asking for the meeting, be specific about what you are interested in discussing.
2.Consider bringing other parents with you.
3.Parents and community members have a lot of expertise to bring to school board members. Be sure to connect with them by sharing a personal story of how the topic you are discussing is affecting your child or your family.
4.Be sure to share your experience as well as suggested solutions to the problem. As a parent, your expertise may be rooted in your experience as a mother or father or even a concerned community member.
5.Follow up with the entire school board after your meeting with one member
6.School board members have official email addresses. Letters, emails, and phone calls can also be a good way to communicate with them. Below is a snapshot of a sample letter.