School Board Member Toolkit - Curriculum Adoption: The Role of the School Board in Adopting Curricula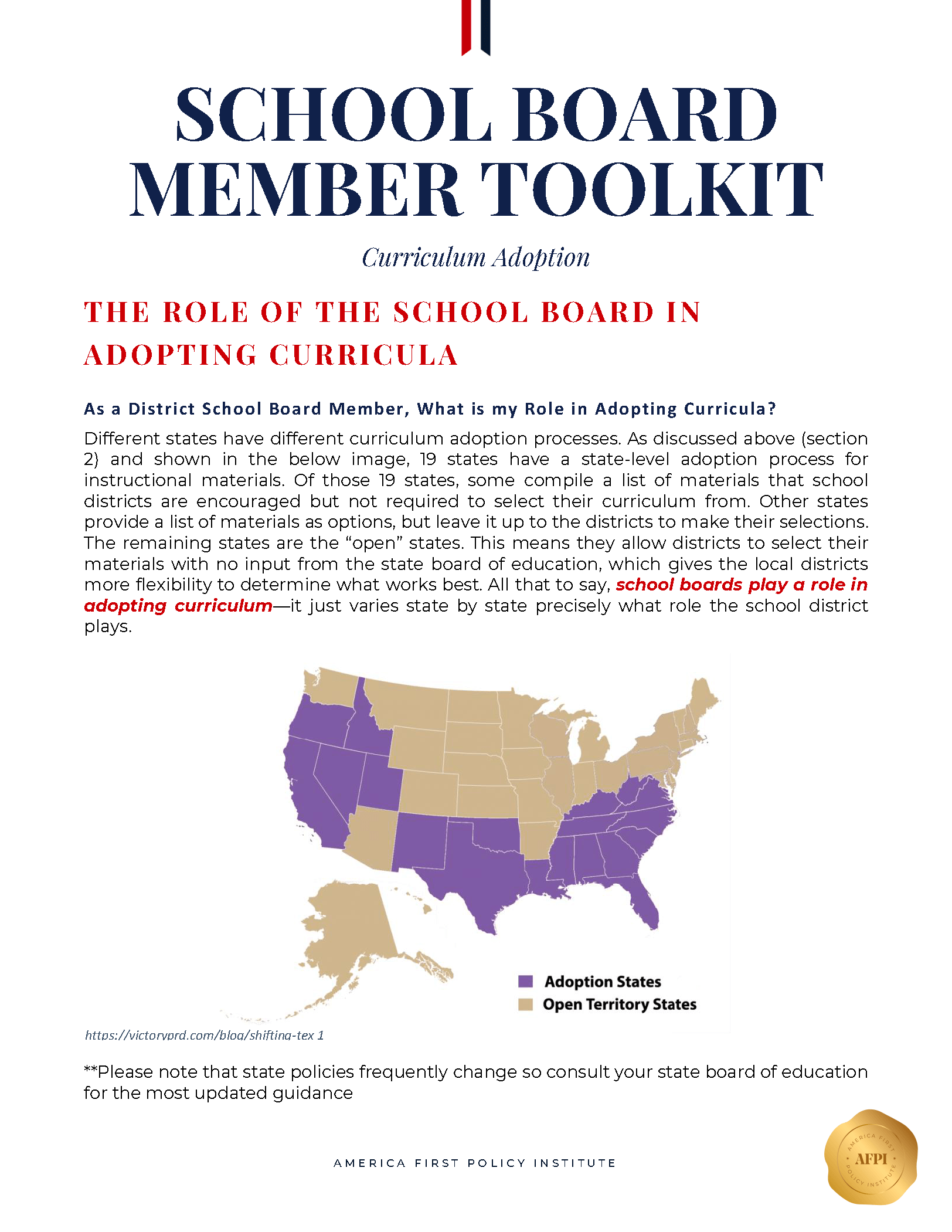 Download
Full Report
As a District School Board Member, What is my Role in Adopting Curricula?
Different states have different curriculum adoption processes. As discussed above (section 2) and shown in the below image, 19 states have a state-level adoption process for instructional materials. Of those 19 states, some compile a list of materials that school districts are encouraged but not required to select their curriculum from. Other states provide a list of materials as options, but leave it up to the districts to make their selections. The remaining states are the "open" states. This means they allow districts to select their materials with no input from the state board of education, which gives the local districts more flexibility to determine what works best. All that to say, school boards play a role in adopting curriculum—it just varies state by state precisely what role the school district plays.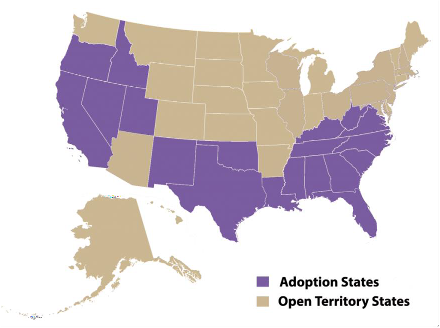 **Please note that state policies frequently change so consult your state board of education for the most updated guidance
How do I Get Involved in Curriculum Selection Before Final Approval?
The research is clear that an evidence-based curriculum positively impacts student outcomes.
As a school board member reviewing curriculum, you should.
Make sure you have access to the state standards as you begin the curriculum review process.
Choose a lesson or a section of the instructional materials on the topic (literacy, history, math).
Make a list of the concepts from the standards that align with that lesson.
Determine whether the materials focus on the concept or if they are only a superficial match.
The more concepts you analyze using this process, the more confidence you will have in the quality of the materials and their alignment with the standards for the state. School board members should also review the teacher materials for evidence of consistency between the goals and assessments. School board members can share findings with other board members and their superintendent upon a thorough review before a board vote. All information gathered can be added to the agenda item as "backup material" to document the information within the minutes of the board meetings.