Join Texas Parents for a Parent Empowerment Day on March 21 at the Capitol!
March 20, 2023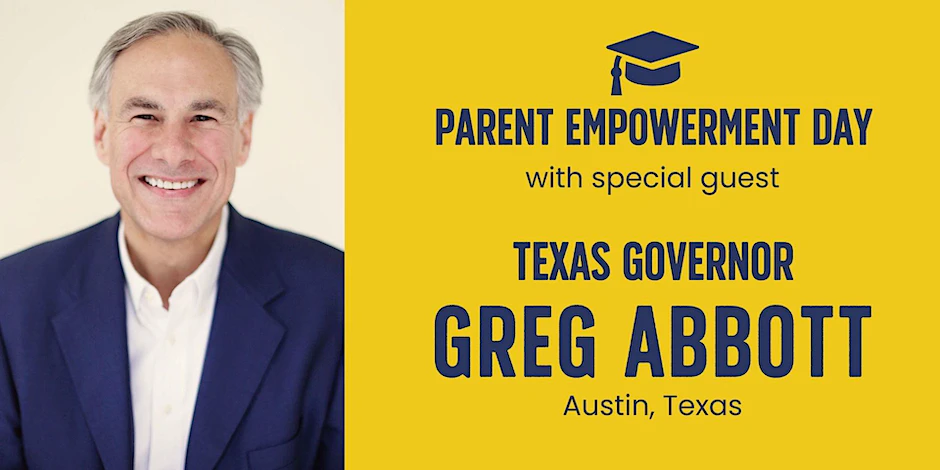 The Parent Empowerment Coalition, a coalition of organizations leading the fight for parental rights including America First Policy Institute, America First Works, the Texas Public Policy Foundation, and more are hosting a Parent Empowerment Day near the Texas State Capitol on March 21 with special guest, Governor Abbott! The event will be from 9:30AM-2:00PM at 901 Congress Ave., Austin, TX 78701
Under Governor Abbott, Texas has made empowering parents and securing their rights to be involved in their children's' education a priority. We would love to have you and help you get involved in empowering Parents! Join us for a night you won't want to miss!